"THE DESTINATION" for pancakes globally. Where great tasting, healthy, quick service food is offered in a beautiful environment. That first U.K. destination, in the Heart of London and Covent Garden's beautiful Market Building, identified and brokered by Charles Benjamin Associates' very own Jessica Carlyle-Clarke.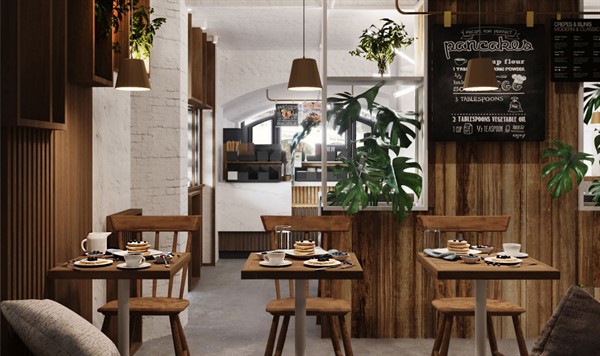 In case you haven't heard, PANCS is the new word for all things pancakes. Born out of a food truck during London's Food Month last June 2017 and following their international success story, with over 200 sites globally, PANCs has now opened its doors to their first permanent site in the UK located in the heart of Covent Garden.
The former Eric Snook unit, which was the first toy shop to open back in 1980 when the Market Building first became a shopping destination, has been transformed into a cosy, stylish cafe with a refined Scandi feel, indoor seating area and a hatch for takeouts.
PANCS is the new way of enjoying pancakes like you've never seen them before, with customisable options designed for every meal of the day. There's breakfast Pancs - Royal Panc (salmon, egg, cheddar, spinach and hollandaise) or the Benedict Panc - and even Mexicana Beef Pancs with coleslaw, beans pickles and chipotle. However you like your pancake, there's truly something for everyone.
The beautiful historical setting of the Market building along with its longstanding street musicians makes the perfect home for PANCS, an opportunity identified by Leisure Property Consultant Jessica Carlyle-Clarke from Charles Benjamin Associates who have also secured a property for their sister concept Avobar, opening spring summer 2018 on 23 Henrietta St.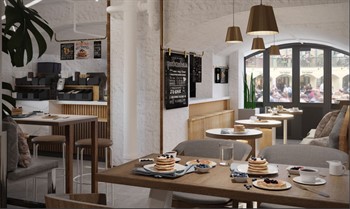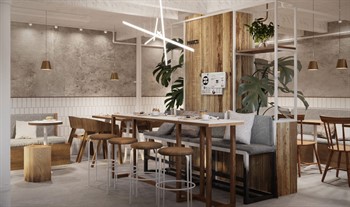 PANCS are constatantly on the hunt for new opportunities so if you happen to be a Landlord with some vacant spaces and you like what you see, or a tenant looking for a way out, please don't hesitate to get in touch!